Support & FAQ
What's coming in the next update?
Version 2.1.4.4
---
Tip: To fully take advantage of ZuriWeb, make sure to set up keyboard shortcuts!
---
How to set custom keyboard shortcuts?
Click on the Gear ⚙️ Icon on the top right corner of the browser

This will open up the 'hotkeys' menu and you can set a custom shortcut for showing the browser and setting different window sizes.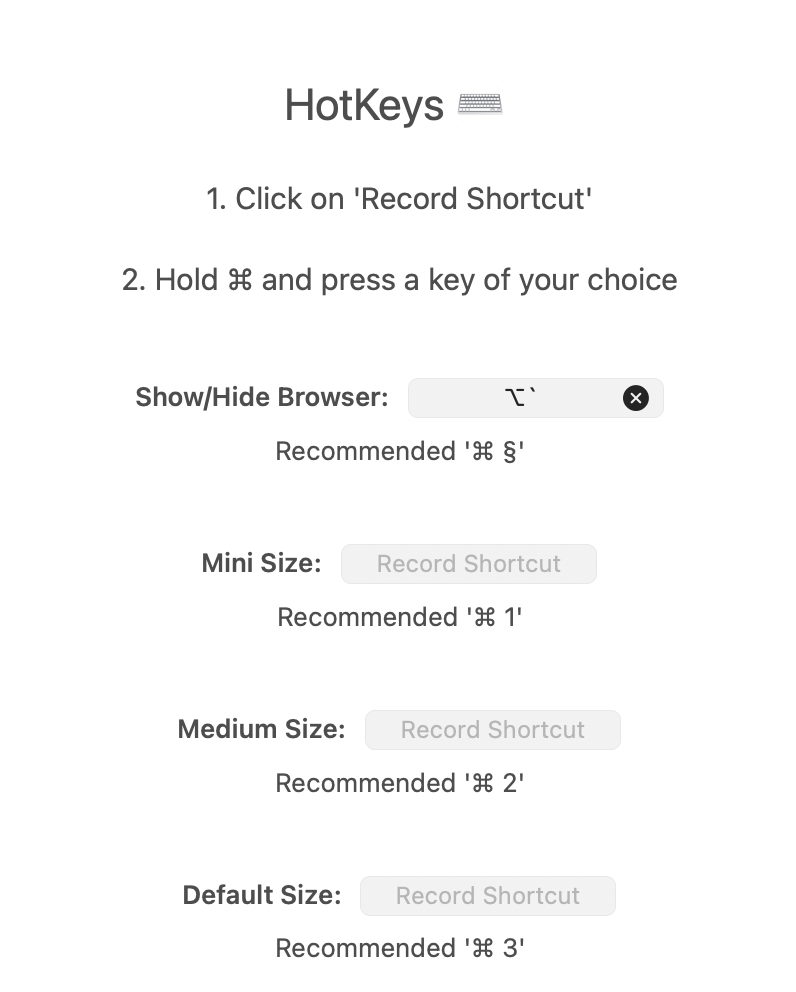 ---
How to Create New Tabs?
Click on the

icon and click on "New Tab + ". This will create a new tab that loads Google. Enter the website that you want to load in the new tab.
Click on the

icon again to see the list of tabs created. Click on any of the site names to switch between tabs.
You can also press "command" + "t" on your keyboard to create a new tab.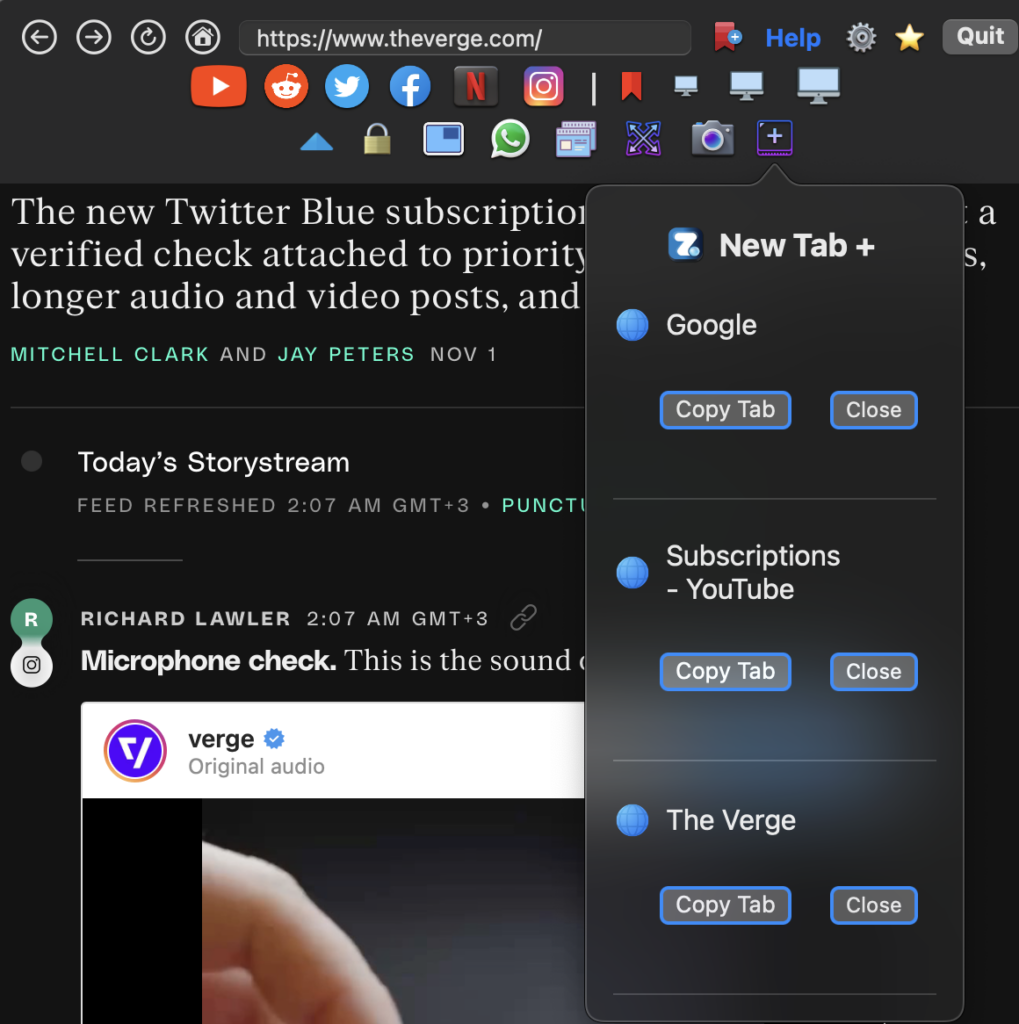 ---
What Does the 🔒 Lock Button Do?
When the lock button is on. The browser will always show on screen until you manually hide it yourself.
When the lock button is unlocked, the browser will automatically hide when you click outside the app.
---
WhatsApp Is Not Working Properly
Follow these steps if you're having problems loading WhatsApp:
1. In ZuriWeb (version 2.13+) go to settings > browser and click on "Clear Browsing Data"
2. Go to your WhatsApp mobile app
3. Tap on Settings > Linked devices. Click on Safari(macOS) and logout.
4. Open WhatsApp in ZuriWeb and re-link your account
If you're still having any problems with WhatsApp send me a message below.
---
Experiencing an Issue? Want a feature added?
Send me a message below and I will get back to you as soon as possible!
Please make sure to have the latest update installed from the App Store before contacting me.
*Any issues with Lockdown browser is out of my control and I'm not be able to fix. Thank you for understanding!
*Check Out My Other macOS menu bar App 👉 BarLinks: Menu Bar Bookmarks & Browser