Picture in picture is a great productivity hack to get you to work on other stuff while being able to watch youtube from the corner of your mac.
It's a great feature but it's hidden away in browsers and most people have no idea about this useful tool!
I'll show you two ways in which you can activate Picture in Picture for your mac so that you can be the ultimate multitasker…
or master procrastinator( i won't judge 😉 )
Watch Youtube Picture in Picture using Safari or Chrome for Mac
Safari
Open your safari browser and open any Youtube video of your choice.
Right click twice on the video and you should be able to see this menu appear.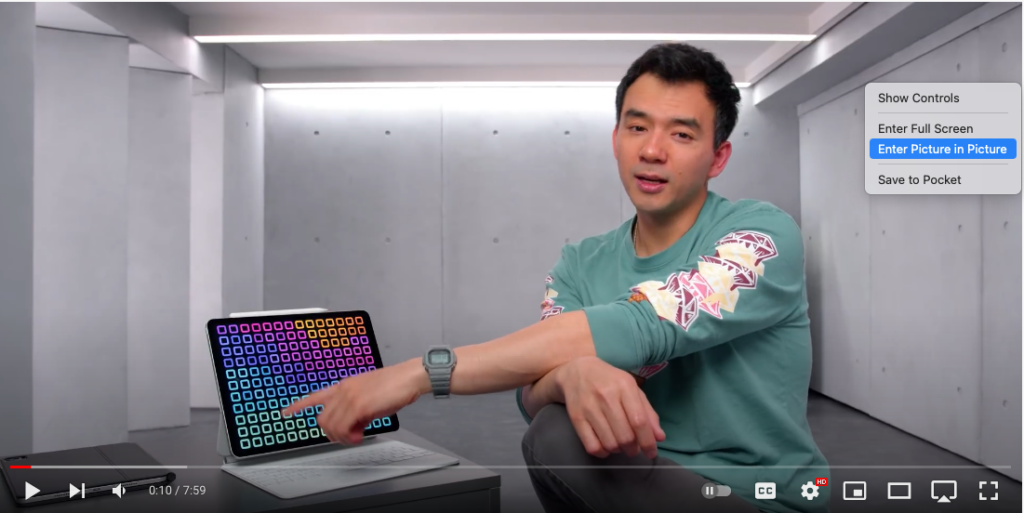 Click on "Enter Picture in Picture" and the youtube video will continue playing in a floating window at the corner of your mac!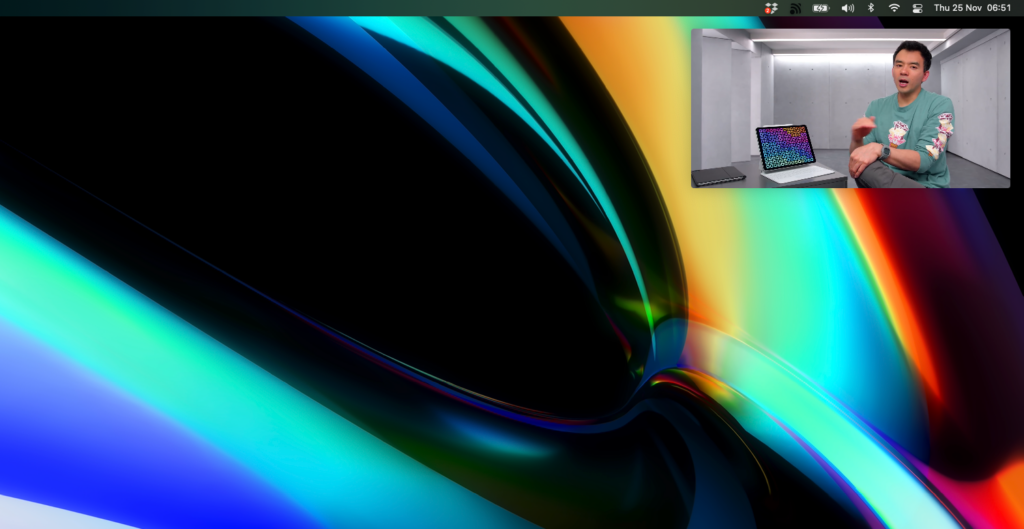 To go back to full screen and be able to watch other videos,
Click on the video again and it will go back to the default player in Youtube.
Chrome
You can enable picture in picture the same way with chrome, it takes a couple of attempts to see the menu.
If you're using your trackpad, hold down the 'ctrl' button while clicking on the trackpad to make things easier.
But it's the same exact process.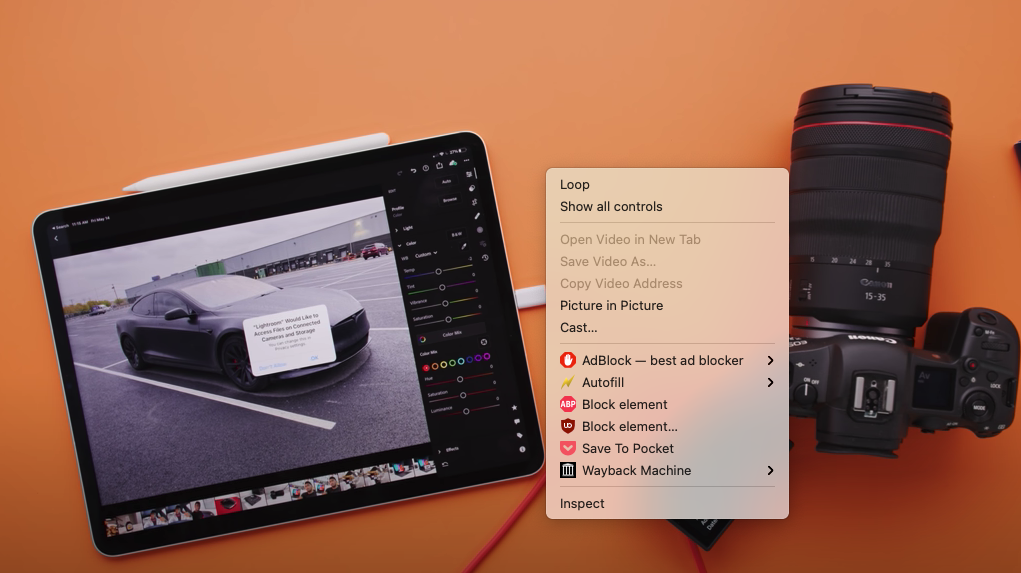 Disadvantages
While picture in picture is great on safari and/or chrome.
There's a few annoying things when using it from either browser:
You always have to get back to the main browser if you want to watch another video.
There's no URL bar. You can't visit other websites.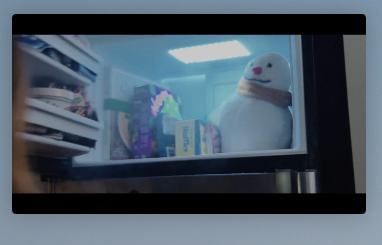 Video controls are not available in the Picture in Picture window. No rewinding or forwarding.
You would have to move the window to get a clear view of what you're working on.
Watch the video below to see what i mean.
Don't want to experience these problems? This is where ZuriWeb comes in.
2. ZuriWeb: Picture in Picture Browser for your mac!
ZuriWeb's a mini web browser that lives in your mac's menu bar.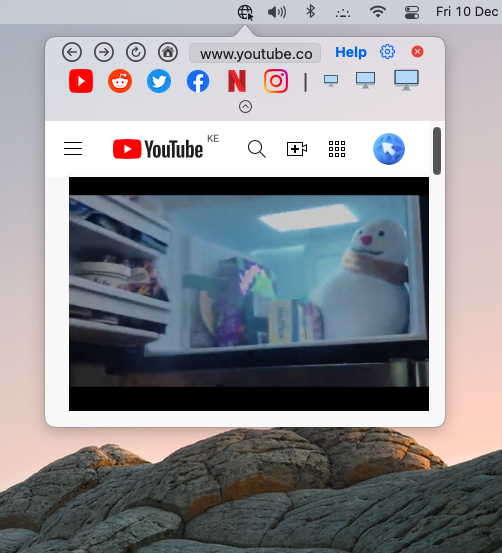 With ZuriWeb you can visit any website directly thanks to the URL bar (which you can hide if you want).
Which means you're not only stuck to Youtube, It adds Picture in Picture to any other streaming site such as Hulu, Netflix, Prime Video and many more!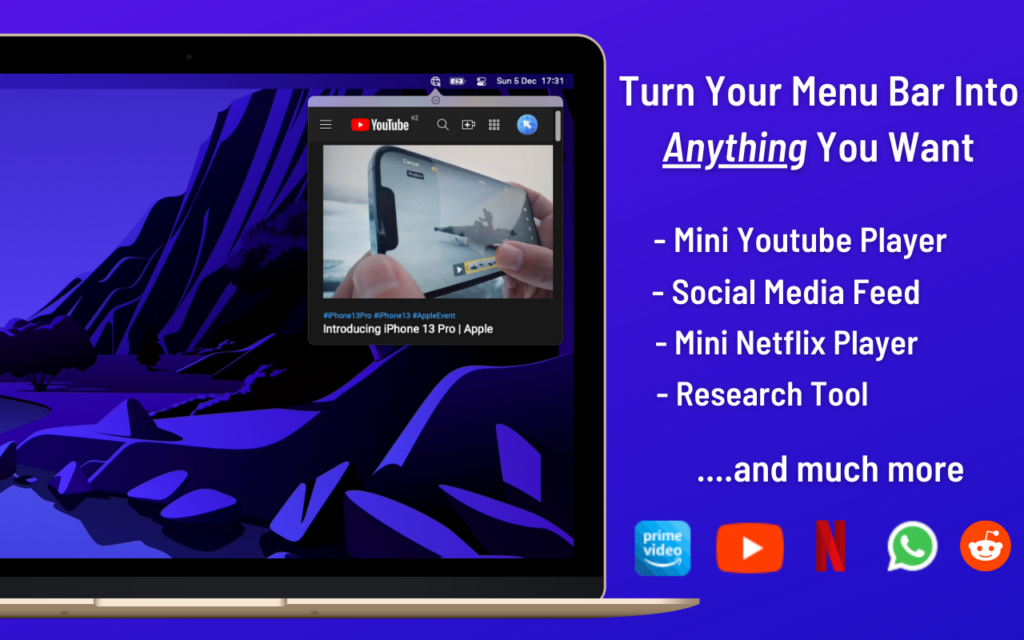 You can set a hotkey shortcut that you can instantly hide the browser in less than a second when you want a clear view of the app that you're working on.
You don't have to stop what you're doing to move the Picture in Picture window out of the way to get a clear view of what you're doing.
This is useful if you're following along a tutorial.
You can also search for another Youtube video or click on a recommended video that looks interesting.
Without needing to switch back to the browser and stopping you from what you were focusing on before.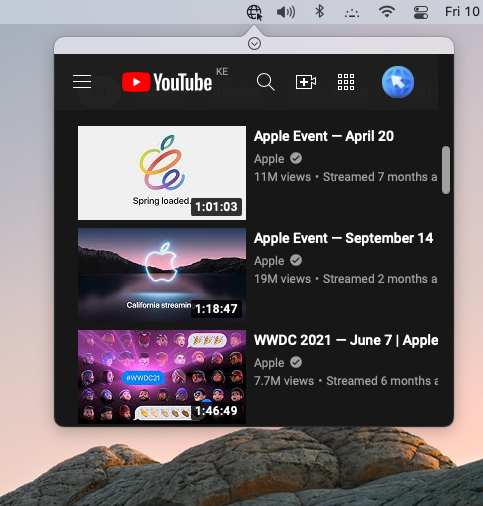 These are just a few things that you can do with ZuriWeb. If you're interested in downloading the app. The links are below: